Tarih:
UN75
COVID, MULTILATERALISM AND SUSTAINABLE DEVELOPMENT GOALS IN THE AGE OF ANXIETY
Alvaro Rodriguez, UN Turkey Officer in Charge
2 November 2020
2:00 p.m.
Online meeting to be hosted by TED University
Zoom Link: https://tedu.zoom.us/j/98838681372?pwd=aWJ2a1NLeUtlRW4yNWZGazNOV2VQZz09
Follow us on Twitter: https://twitter.com/tedupolsir/status/1320652254802776064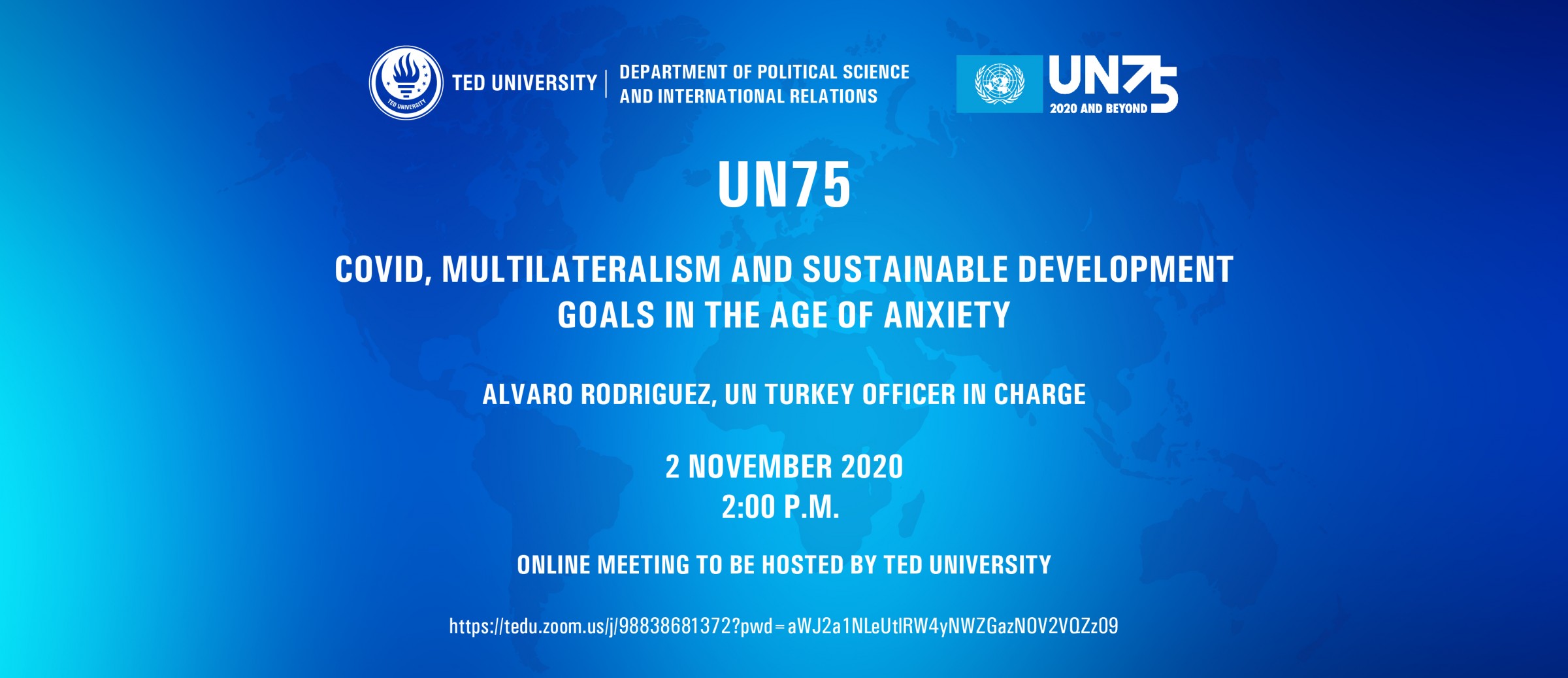 ___
As part of the UN75 events Mr. Alvaro Rodriguez visited the Department Political Science and International Relations via zoom on 02 November for his interactive speech on "Covid, Multilateralism and Sustainable Development Goals in the Age of Anxiety". He highlighted that no state would be able to solve global problems such as climate change and Covid-19 and that no one can be secure unless all are secure. Mr. Rodriguez also stressed that inequalities and especially gender inequality is the most important barrier in front of global sutainable development.